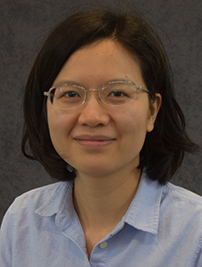 Shan Hu
Assistant Professor
Mechanical Engineering
Main Office
2076 Black Engr
Ames, IA 50011
Phone: 515-294-2532


Education
PhD, University of Minnesota-Twin Cities, 2014
MS, University of Minnesota-Duluth, 2009
BS, Harbin Institute of Technology, 2007
Interest Areas
Nanomaterials for energy storage and energy harvesting
Scalable manufacturing of nanomaterials-based devices
Sensors, actuators, and controls
Brief Biography
Selected Publications
Hu, S., Rajamani, R., (2014). Paintable Planar High Energy Density Supercapacitors, under review.
Hu, S., Rajamani, R., & Yu, X. (2012). Flexible solid-state paper based carbon nanotube supercapacitor. Applied Physics Letters, 100(10), 104103. (Featured in APL's 50th Anniversary Edition's Choice Collection).
Hu, S., Rajamani, R., & Yu, X. (2013). Directional cancellation of acoustic noise for home window applications. Applied Acoustics, 74(3), 467-477.
Hu, S., Rajamani, R., & Yu, X. (2012). Invisible speakers in home windows for simultaneous auxiliary audio playback and active noise cancellation.Mechatronics, 22(8), 1031-1042.
Cui, Y., Liu, C., Hu, S., & Yu, X. (2011). The experimental exploration of carbon nanofiber and carbon nanotube additives on thermal behavior of phase change materials. Solar Energy Materials and Solar Cells, 95(4), 1208-1212.
Hu, S., Bowlds, R. L., Gu, Y., & Yu, X. (2009, September). Pulse wave sensor for non-intrusive driver's drowsiness detection. In Engineering in Medicine and Biology Society, 2009. EMBC 2009. Annual International Conference of the IEEE (pp. 2312-2315). IEEE. (Best Student Paper finalist)
Hu, S., & Vikramaditya, B. (2014, June). Servo control techniques for track following on hard disk drive spin stand testers. In American Control Conference (ACC), 2014 (pp. 3348-3351). IEEE.