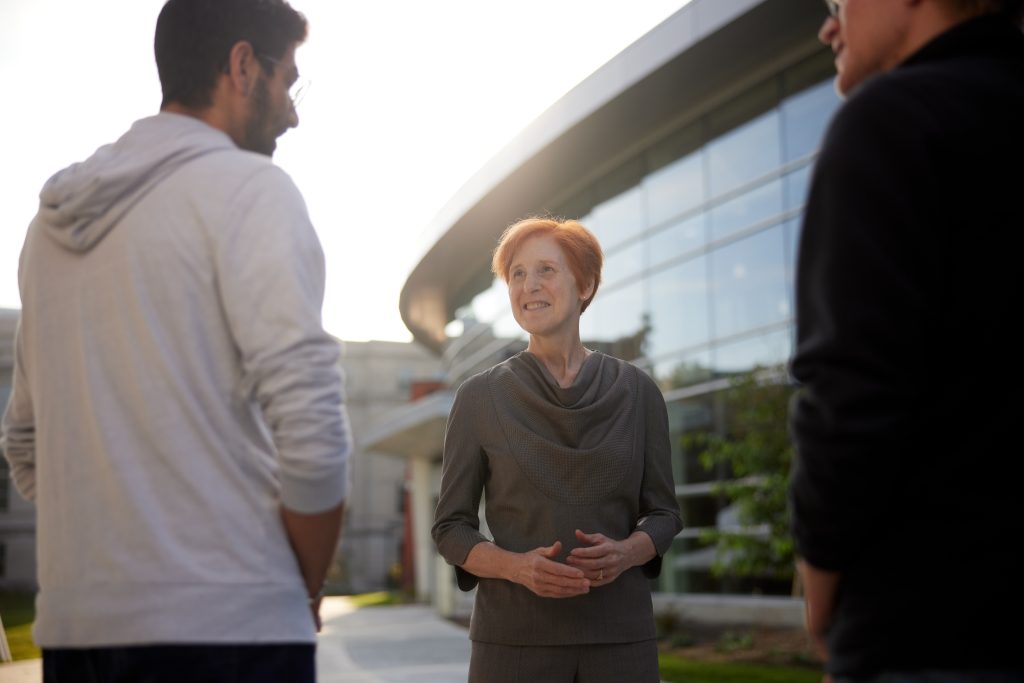 Where undergrads overachieve
Iowa State University's Department of Mechanical Engineering is the largest department on campus and one of the largest and most respected of its kind in the nation. World-renowned for its excellence in the field of engineering, research, and hands-on application, you won't find a better place to hone your engineering skills and feed your need to make a real difference in our world.
With more than 1,850 undergraduate students and approximately 230 graduate students, mechanical engineering is the most popular major at Iowa State University. Each year, our department awards more than 200 undergraduate scholarships, some 300 students participate in industrial internships and co-ops, and more than 50 students study abroad. Students and faculty collaborate with 24 campus departments, 17 research institutes, and 150 organizations outside of Iowa State.
Hands-on learning? Count ME in!
Our state-of-the-art laboratories are specifically designed for undergrad students to engage with fellow students in hands-on learning focusing on solving today's and tomorrow's problems.
Many of our research labs provide paid opportunities for students to conduct real-world research on everything from concussions and brain function to designing rockets and rocket fuel.
Meet the Department Chair
Caroline Hayes, a native of Pennsylvania, holds bachelor's, master's, and doctoral degrees from Carnegie Mellon University and received her Ph.D. in Robotics — the first person in the world to achieve that honor. Her passion is to design technology that works with, rather than in spite of people. By merging elements of engineering, computer science, psychology, and management science, she believes we can improve our work, and live in harmony with our technological creations.
"My plan is simple: to provide Iowa's diverse and creative young people with the best quality mechanical engineering education possible," Hayes said. "Channeling their natural curiosity towards discovery, invention, and entrepreneurship is the most direct way to ensure Iowa's lead in the high-tech global economy."
Caroline Hayes
Lynn Gleason Professor of Interdisciplinary Engineering and Department Chair
Professor
Mechanical Engineering