The mechanical engineering department at Iowa State is all about getting hands-on. And the atmosphere we've created here, let's you do just that. Our state-of-the-art teaching labs, studios, and classrooms have been newly designed to empower creativity and collaboration at every level.
The Hive
BUZZING WITH BETTER IDEAS
If you can dream it, The Hive is the space where you can build it. Our 6400 square-foot area in Hoover Hall features a fabrication shop, faculty offices, and a project assembly/CAD studio where students are constantly buzzing with innovative ideas they bring to life through design.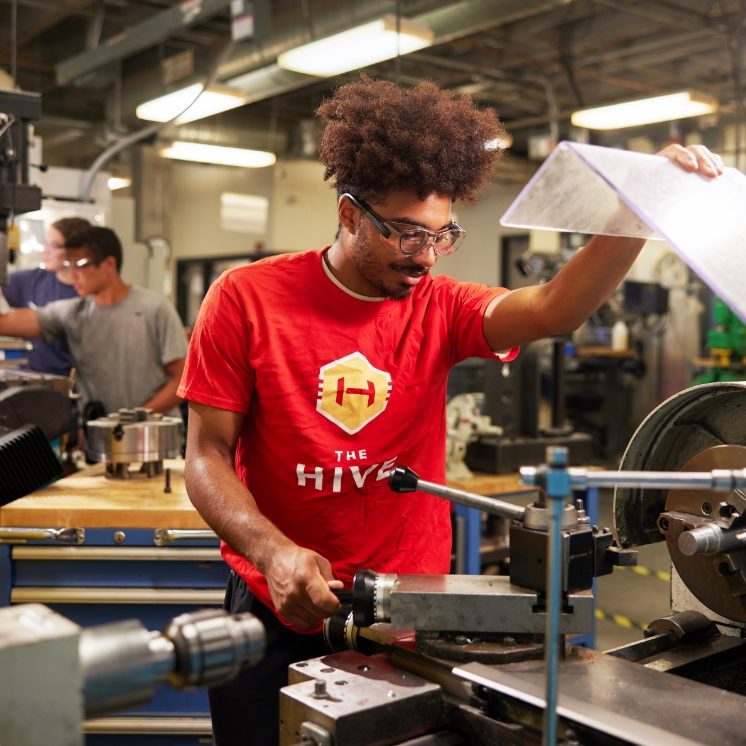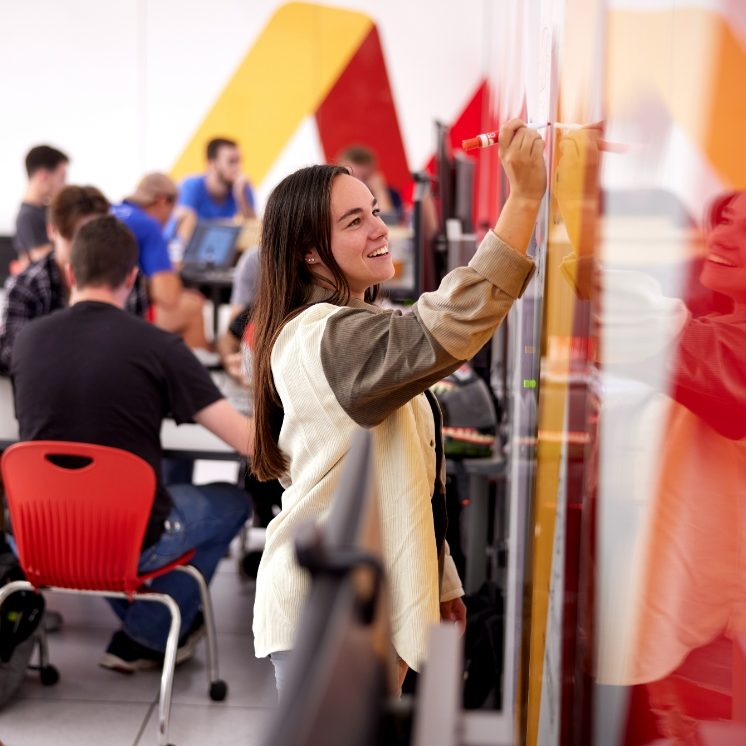 The Mine
I, ME, MINE
The Mine is a set of five classrooms and studios in the lower level of the Black Engineering Building. The space has been completely transformed into a bright, colorful high-tech area that allows you to imagine, design, and invent what's next. Great minds converge at The Mine to take what they've learned in class and apply it in our Fluids Lab, Instrumentation Lab, Controls Lab, Heat Transfer Lab, and Capstone Design Studio and classroom.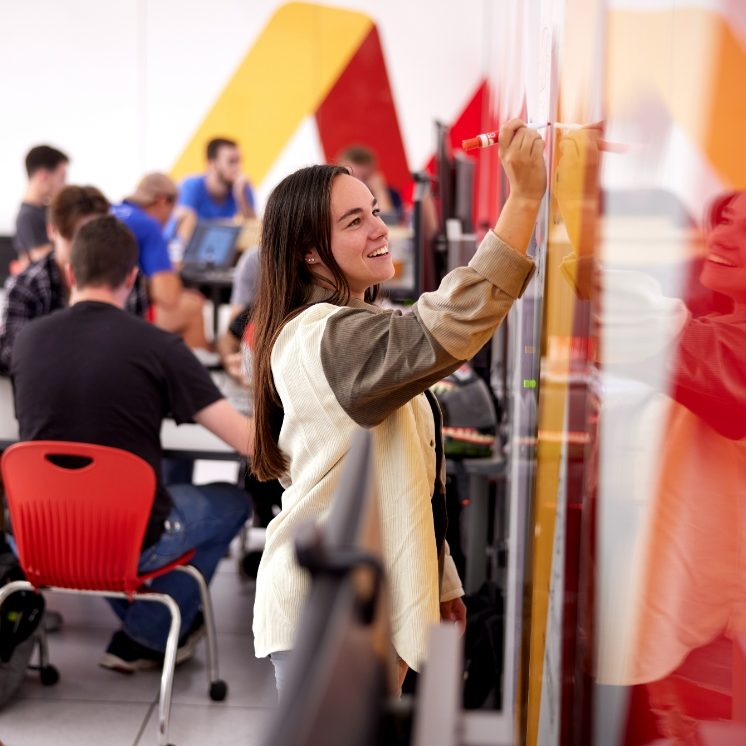 Manufacturing Labs
WHERE SPARKS AND IDEAS FLY
Looking to solve today's problems or tomorrow's challenges? This is where you can make it happen. Our Manufacturing Labs are where you'll apply your engineering skills operating the latest, state-of-the-art equipment used in leading manufacturing companies around the world. You'll work with advanced robotic arms, 3D printing, virtual and hands-on welding, casting, mill, and lathe machining, injection molding, and CNC machining.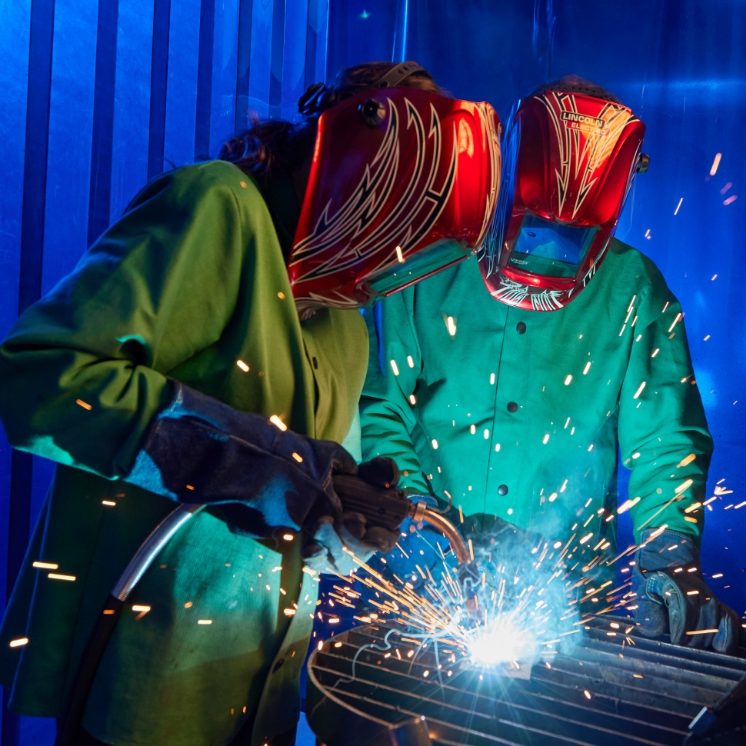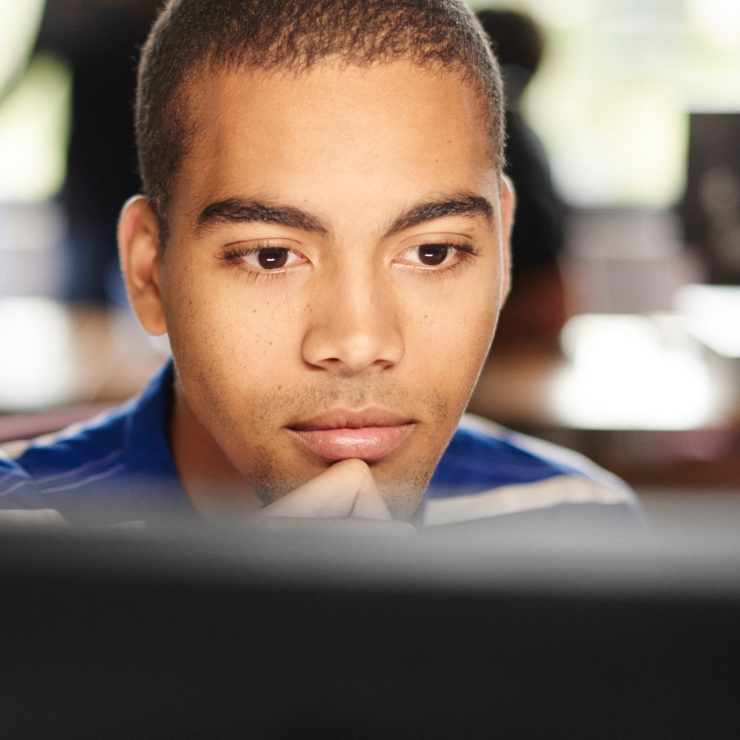 Computer Labs
GET WITH THE PROGRAMMING
This is where you get your geek on. Our computer labs have every software program a mechanical engineering student would need to get through the ME program. These open computer labs allow you to come and go as you please. Everyone is encouraged to stop in between classes, work on homework, or study with friends.