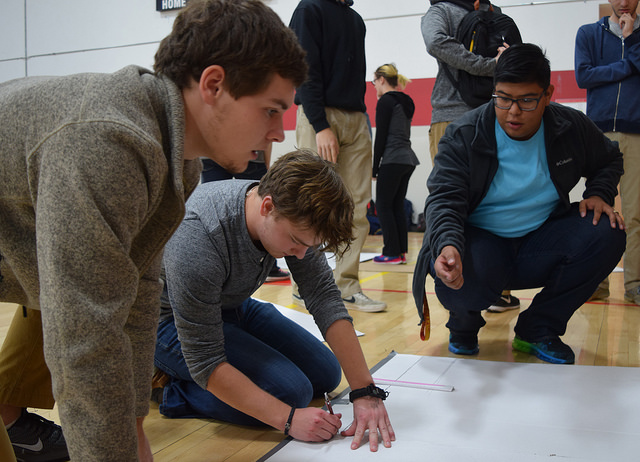 The Mechanical Engineering Learning Teams (MELTs) are non-residential, course-based learning community programs for mechanical engineering students. New ME students, who are direct from high school, have the opportunity to join MELTs at June Orientation.
Students participating in MELTs enroll in a set of required courses with other mechanical engineering students. This includes links with math courses from Math 143 through Math 265. One of the required linked courses is ME 190, a seminar course led by a peer mentor. Our peer mentors are academically successful upper-class students in the mechanical engineering curriculum.
Learning community participants have the opportunity to build social and academic support groups with other mechanical engineering students to help their transition into the ISU community and the Mechanical Engineering Department. LC participants also have opportunities to interact with ME faculty, staff, and upper level mechanical engineering students. Activities in the program include:
Introduction to Iowa State and ME resources

A student gives a farewell salute as her boat sinks during the MELT cardboard boat design competition. Remember, learning from our mistakes is part of the learning process!

Academic success strategies, including study days
Course registration and other curricular information
Design competitions
Industry panels and other career preparation information
Social activities
MELTs is a full-year program, allowing students to participate in the linked courses in the fall, and programming activities in the spring.
To learn more about MELTs contact Aliza MacKenzie (aliza@iastate.edu).
Keep up with all of the happenings with the MELT program by following them on Facebook or Twitter.
To learn more about Iowa State University's Learning Community program, check out the information at the Iowa State University Learning Communities website