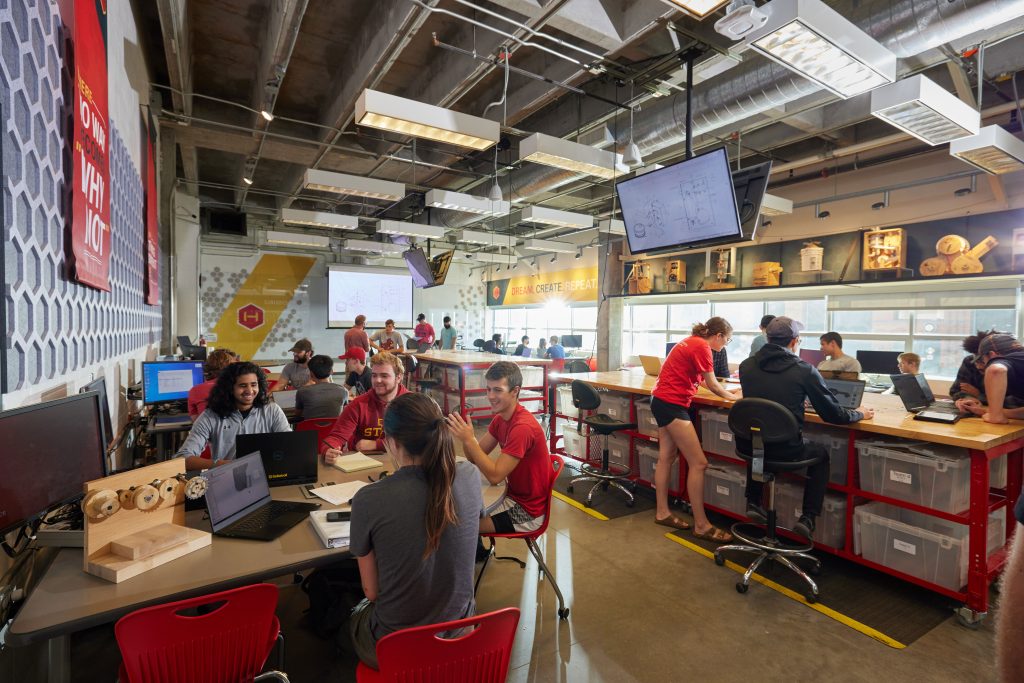 Undergraduate
A Bachelor of Science (BS) degree is the first step to becoming a Mechanical Engineer. Iowa State's Mechanical Engineering (M E) curriculum requires 129 credits spread across the college-wide Basic Program, M E Foundations classes, M E Core classes, general education electives, and technical electives. For full details on curricular requirements, please see the Iowa State University Catalog and the M E Advising Degree Resources website.
Students may supplement the Mechanical Engineering (M E) major with a wide variety of minors from either the College of Engineering or another college.
Well-qualified M E junior and senior undergraduate students may apply to begin working on a master's degree (MS, MEng, or MBA) at Iowa State prior to completing their bachelor's degree. These degrees are known as concurrent degrees and shorten the amount of time to graduation since certain courses may overlap between the two degrees.
Graduate
We have several degree options that will help you reach your career goals:
Not sure which degree option to pursue? Find out which one best fits your career path. Be sure to check out research programs to see what areas interest you.