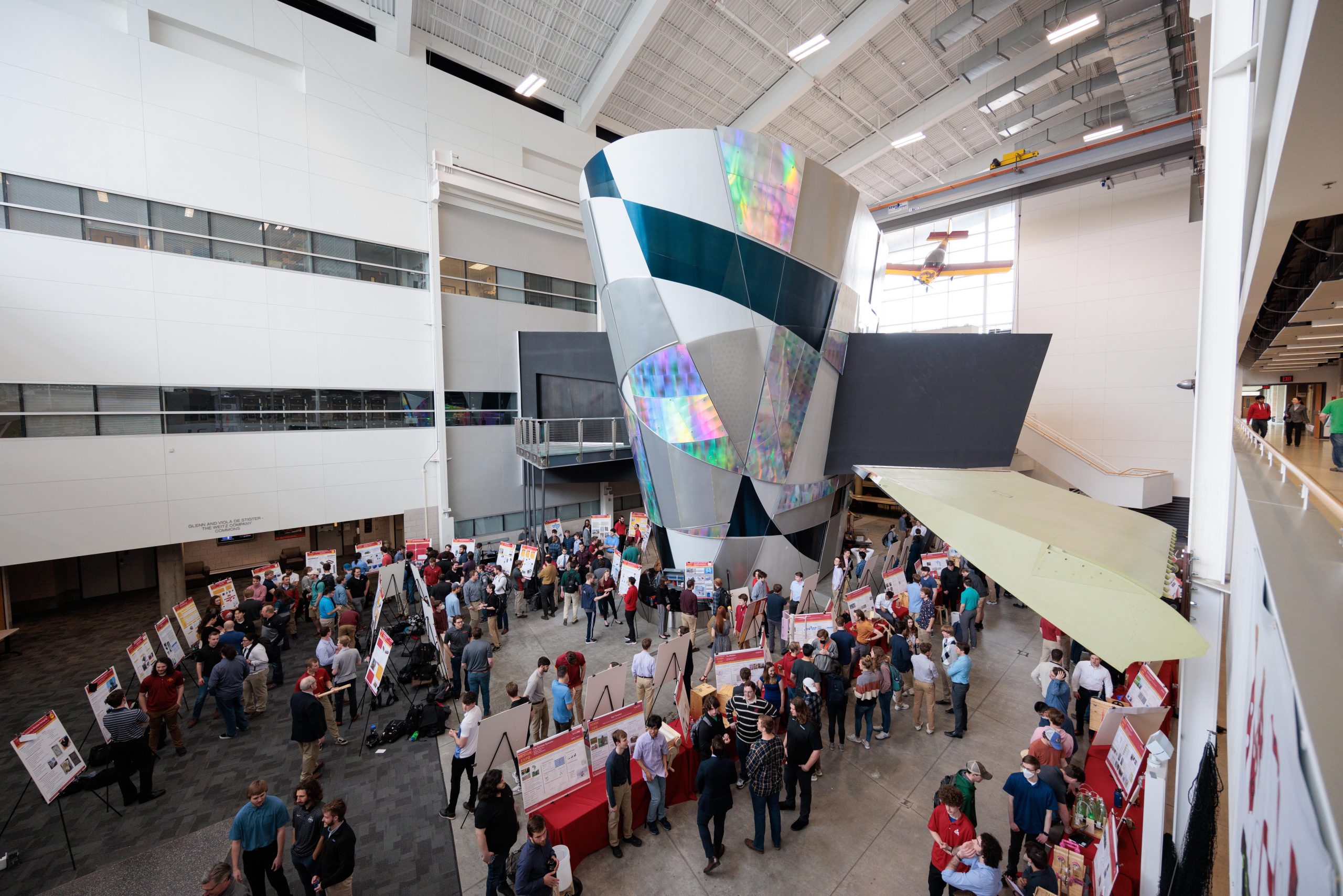 Capstone Design is the culmination of the undergraduate student's study in mechanical engineering and is a required course. Through the participation of private and industry sponsors our students are able to gain experience with projects that have real-world applications. We welcome industry inquiries about this program and welcome projects involving machine systems, product, and/or process design. The program currently features two courses that accommodate sponsored projects:
M E 415 – Machine Systems Design – 1 semester course every Fall and Spring semesters
ENGR (M E) 466 – Multidisciplinary Engineering Design – 1 or 2 semester course every Fall and Spring semesters (2 semester starts Fall only). Besides Mechanical Engineering it also includes students from the following College of Engineering and College of Design Departments: Agricultural and Biosystems, Aerospace, Computer, Electrical, Industrial, Materials, Industrial Design, and Engineering Studies.
A typical industry sponsored project for M E 415 will involve two assigned teams consisting of 3 to 6 engineering students who will apply 15 weeks of focused attention to the project. The teams will usually work independent of each other providing the sponsor two parallel paths of effort on the same problem. This option is usually not available to companies and can provide a significant advantage in providing multiple workable solutions for the same problem. An option for ENGR 466 is to have one team consisting of 6 to 10 students assigned to the project depending on the complexity of the issue(s) at hand. Every sponsor is asked to provide one or more persons who can serve as a weekly contact for the design teams to confer with as the project progresses and to have an alternative contact person in case the project contact is not available. Most communication is done via email, voicemail, or video conference. Typical project team meetings with their sponsors are once a week and last 15 to 30 minutes.
Getting Started
Sponsor Resources
Student Resources
Quick Links
Contact Information
Katie Lott
klott@iastate.edu
515.294.0856
2043C Black Engineering Building
Ames, IA 50011