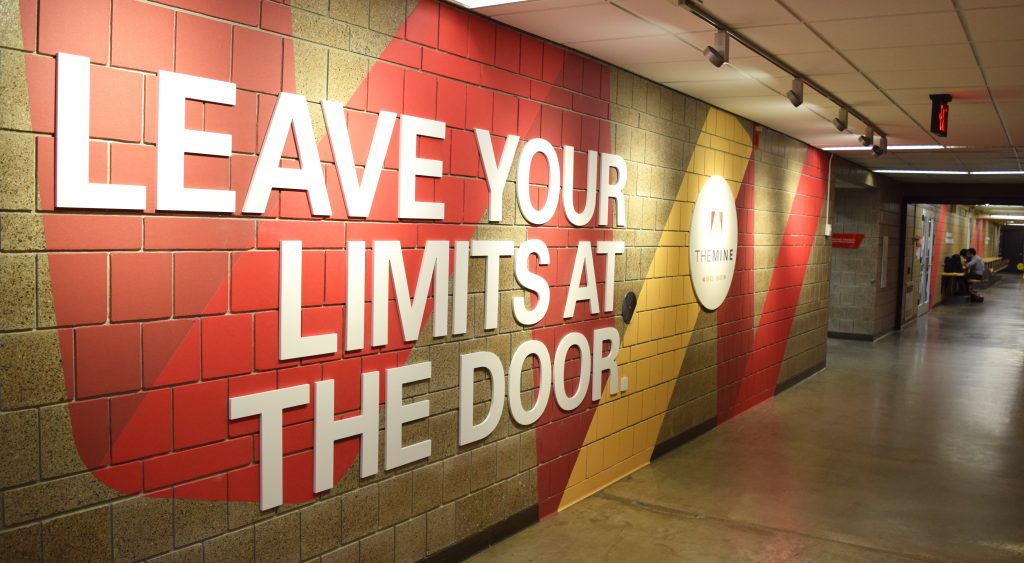 The Mine is a set of five classrooms and studios in the lower-level of the Black Engineering Building. It includes ME335 Fluids Lab in room 0076, ME370 Instrumentation Lab in room 0069, ME421 Controls Lab in room 0083, ME436 Heat Transfer Lab in room 0087 and ME415/466 Capstone Design Studio and classroom in room 0095. Among these classrooms is 0095 which is a workspace for students in the senior capstone design course (ME 415 and ME 466).
---
Capstone Studio
0095 Black Engineering Building
ME 415: Mechanical Systems Design; ME 466: Multidisciplinary Engineering Design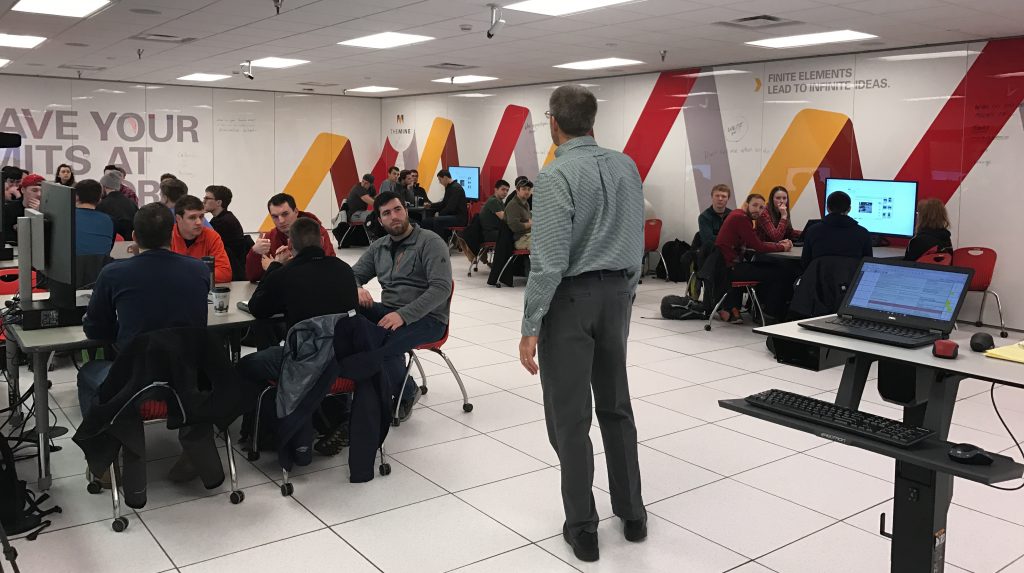 The Capstone Studio is a place where students can dream and create. The room is completely wrapped in glass marker boards and students are encouraged to draw plans, write out equations and mark up the ceilings – floor to ceiling. The room houses eight team tables with high-powered computers with large monitors as well as a project assembly space with tools and storage lockers.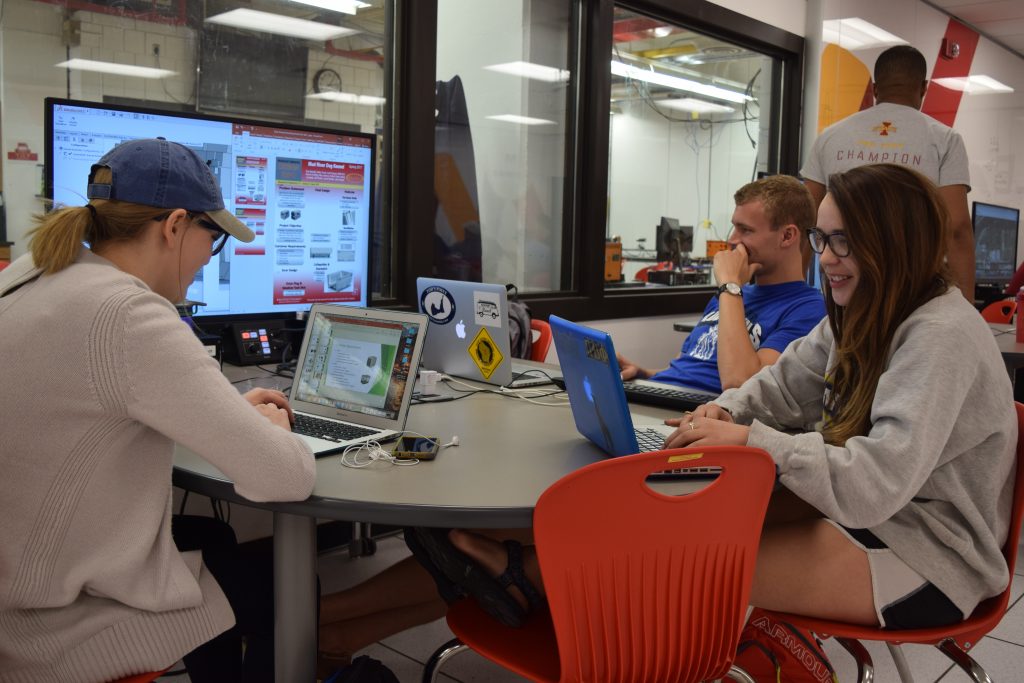 ---
Instrumentation Lab
0069 Black Engineering Building
ME 370: Engineering Measurements
---
Emerson Fisher Lab
0076 Black Engineering Building
ME 335: Fluid Flow
---
Controls Lab
0083 Black Engineering Building
ME 410: Mechanical Engineering Applications of Mechatronics; ME 411: Automatic Controls; ME 421: System Dynamics and Control
---
Heat Transfer Lab
0087 Black Engineering Building
ME 436: Heat Transfer