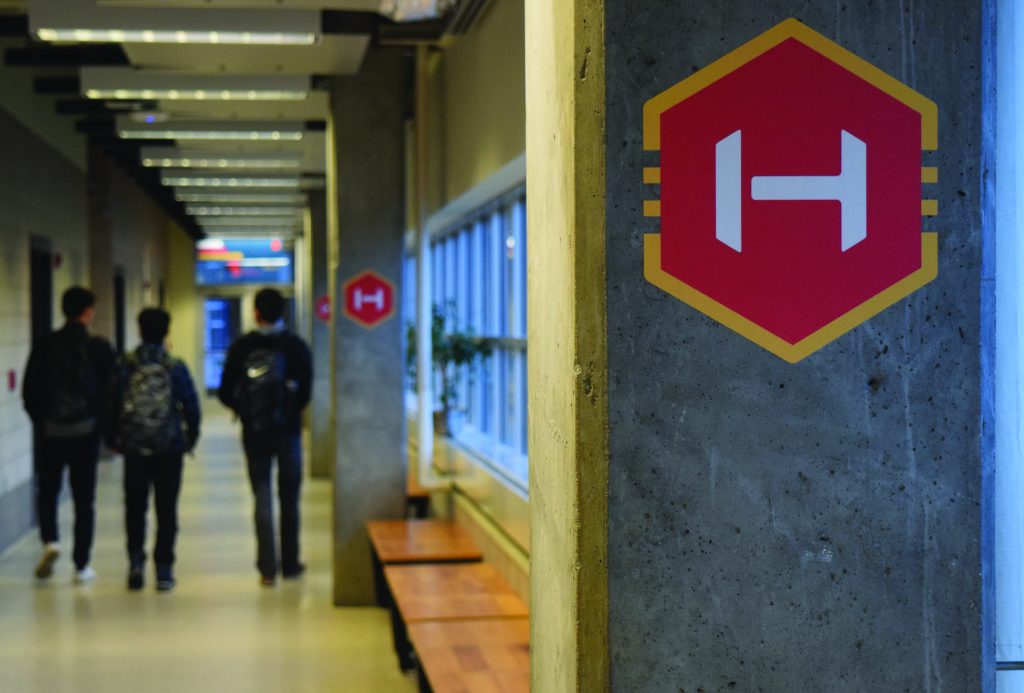 The Hive is a 6400 square-foot area in Hoover Hall with  a fabrication shop, a computer lab, faculty offices, and a project assembly/CAD studio. Students in The Hive are constantly buzzing with innovative ideas that they design and build.  The Hive is a space where "if you can dream it, you can build it".
---
Boyd Lab – 1260 Hoover Hall
Boyd Lab is a fabrication facility in The Hive that supports Mechanical Engineering classes and ISU student clubs. It offers hand tools, power tools, milling and turning equipment, wood working equipment, metal-working equipment, MIG and TIG welders, and a plasma cutter. Students who complete the required training can use the equipment during lab hours, or they can submit job requests for the shop to complete their projects for them.
---
Caterpillar Lab – 1360 Hoover Hall
ME 270: Introduction to Mechanical Engineering Design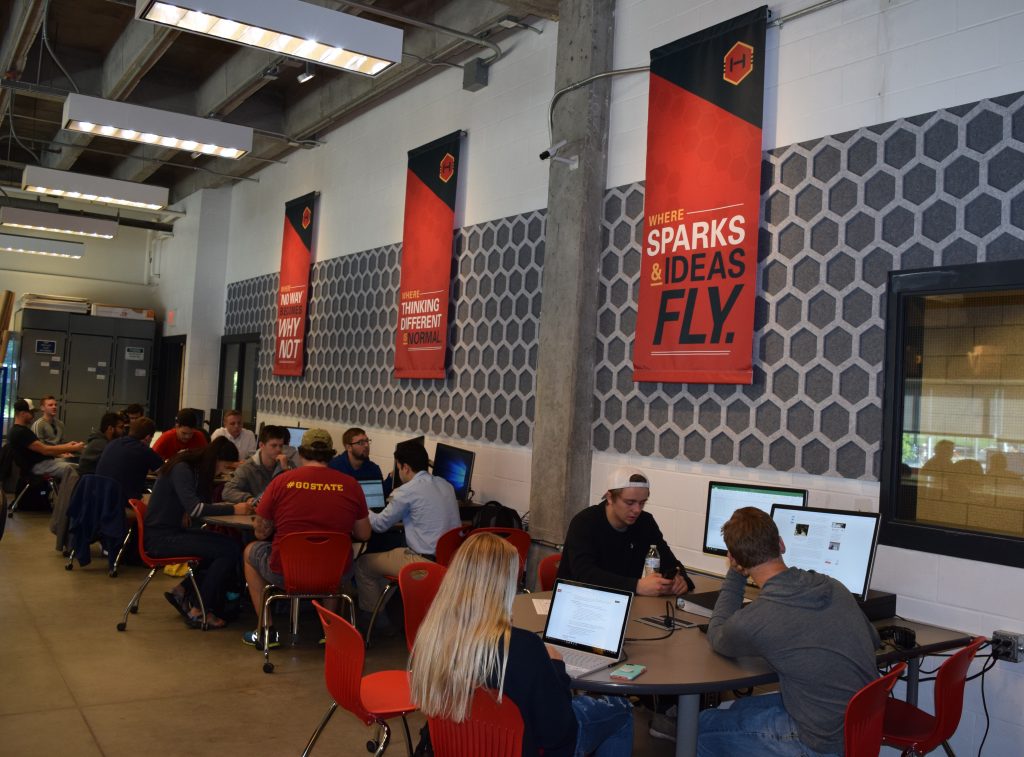 The Caterpillar Lab is both a class room and a design facility in The Hive where students meet for class lectures on design. It has space for design work, project assembly and storage, and even a gallery of past projects.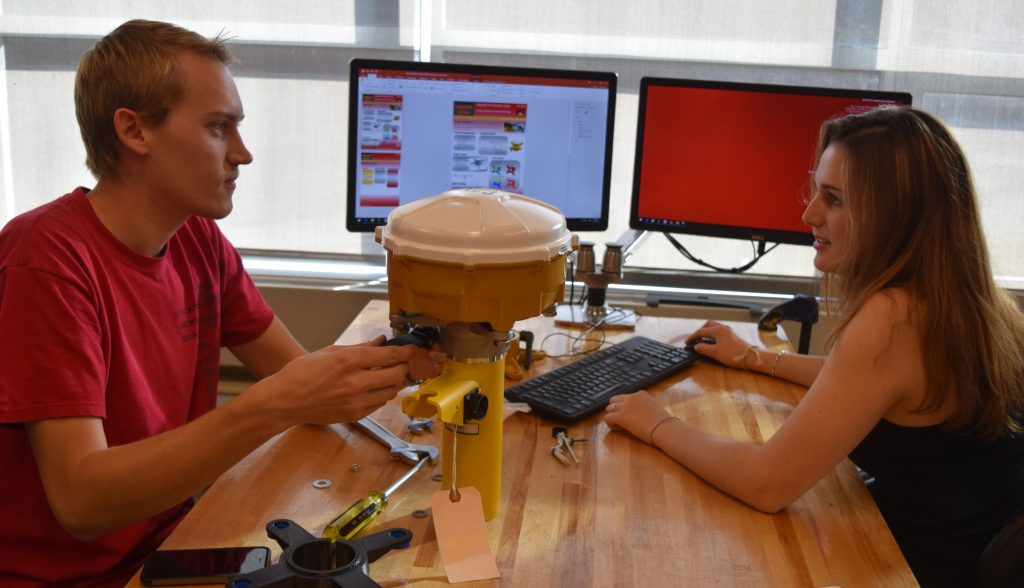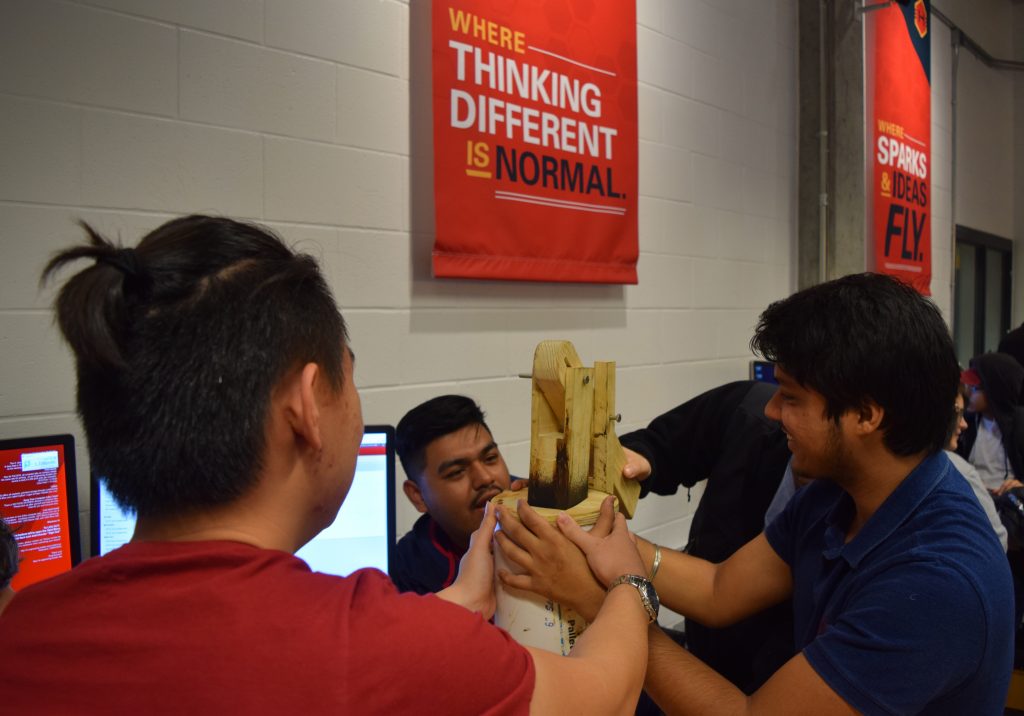 ---
Undergraduate Computer Lab – 1233 Hoover Hall