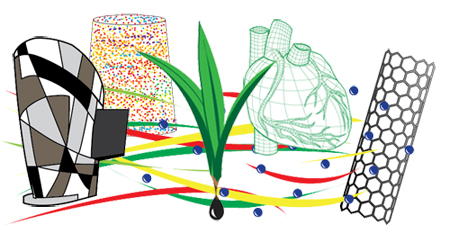 Creating knowledge through research.
Innovating and improving society through science and technology.
Leading the mechanical engineering profession.
These are the hallmarks of the mechanical engineering department at Iowa State University. Our faculty members are experienced researchers and educators, grounded in fundamental disciplines, and focused on solving timely problems that address important national and global societal needs.
Iowa State University was the nation's first land-grant university, and it has built a rich 150-year heritage of education, research, and discovery in engineering and the sciences. Iowa State is the only university in the United States to host a Department of Energy national laboratory on campus. In 2007, the National Science Foundation identified Iowa State as a technology licensing "powerhouse" in recognition of its success in transferring research findings to corporate partners.
Our faculty members, and the students who study with them, are grounded in the fundamental disciplines of the thermo-fluid sciences, design and optimization, materials processing and mechanics, and dynamic systems and control. We are creative researchers with an eye for bringing the principles of mechanical engineering to bear on important societal needs—energy and our environment, national security, health care, and cyberinfrastructure.
We benefit from a research climate that is forward looking and interdisciplinary. We collaborate with two dozen other departments, with every college on campus, with 20 interdisciplinary research institutes and centers, and with 150 organizations outside of Iowa State. Mechanical engineering faculty members lead major research enterprises including the Bioeconomy Institute, the CyberInnovation Institute, the Industrial Assessment Center, and the Virtual Reality Applications Center. With research supported by industry and governmental agencies, the department boasts research focus areas in biological and nanoscale sciences, clean energy technologies, complex fluid systems, design and manufacturing innovation, and simulation and visualization. By any measure—patents, textbooks, awards, start-up companies, publications—the excellence of the department's faculty and students is widely recognized throughout the mechanical engineering community.