Principal Investigator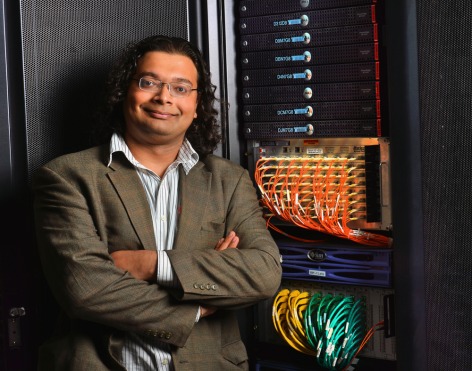 Baskar Ganapathysubramanian
Anderlik Professor of Engineering,
Associate Chair for Research, Mechanical Engineering
Plant Science Institute, Faculty Fellow,
Electrical and Computer Engineering, Bioinformatics and Computational Biology
Iowa State University
---
RESEARCH STAFF & Post Doctoral Associates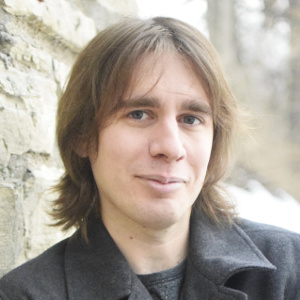 David Ackerman
Research interests: Polymer morphology, self consistent field theory (SCFT), finite elements modelling, high-performance computing (HPC)

I received my PhD degree in Physical Chemistry from Iowa State University in August 2013, working with Jim Evans and Mark Gordon studying surface dynamics of silicon and reaction-diffusion dynamics in confined catalytic systems. Outside of research I am a pilot and flight instructor.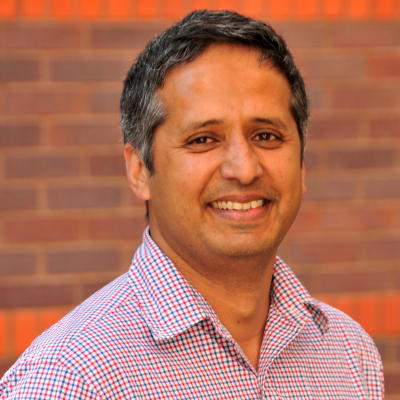 Zaki Jubery
Research interests: Computational modeling of plant physiology, heat and mass transport in maize, optimization, in situ measurements of plant physiology.

I received my PhD from Washington State University in 2012.
---
 Doctoral Students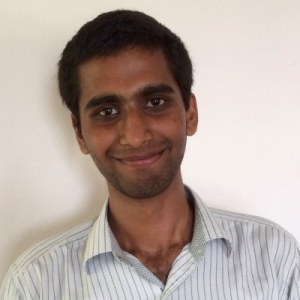 Balaji S Sarath Pokuri
Research interests: Phase Field Modelling, High performance computing(HPC), Finite Element Method(FEM), Machine learning – Deep Learning

I joined Dr. Baskar Ganapathysubramanian's group in 2014, after receiving my B.Tech. in Mechanical Engineering from IIT Madras. My current work is phase field modeling of morphology evolution in polymer thin films, with applications directed at optimizing processing conditions of organic electronics.
Makrand Khanwale
Research interests: Inertial low Reynolds number fluid physics, Multi-phase flows, turbulence, multi-scale analysis of stochastic processes

I received my undergraduate degree in Chemical Technology in 2015 from Institute of Chemical Technology, Mumbai. After a brief stint as a research associate in Louisiana State University, I joined Dr. Baskar's group in August 2016. I am pursuing my PhD in Mechanical Engineering, and I am currently working on computational inertial microfluidics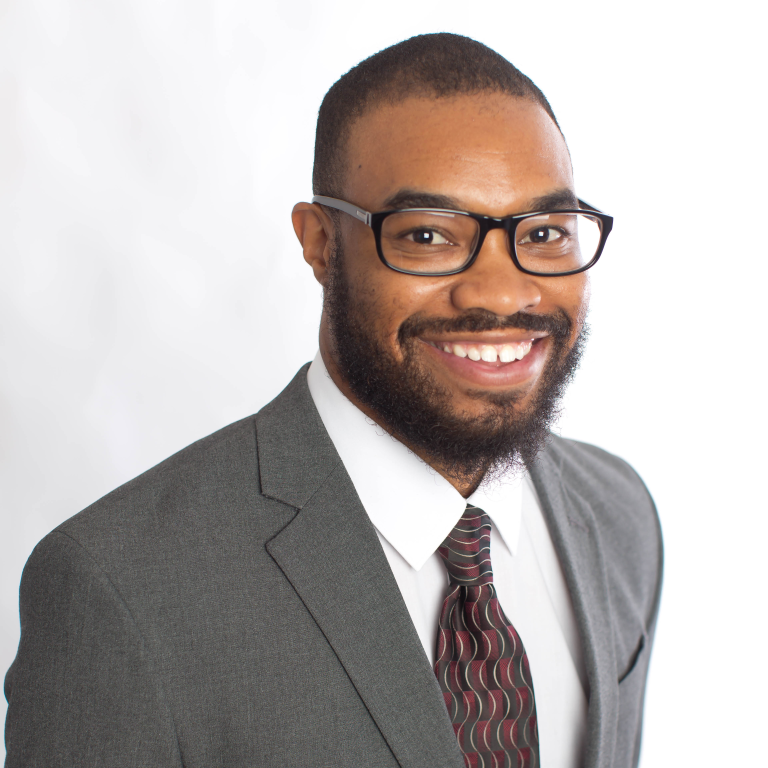 Therin Young
Research interests: Space agriculture, plant phenomics, durability of superhydrophobic surfaces

I received my B.S. in Electronics Engineering Technology from Savannah State University. I joined Dr. Baskar Ganapathysubramanian's group in 2017 to pursue a Ph.D. in Mechanical Engineering, specializing in plant phenomics. In my spare time, I enjoy playing basketball, playing bass guitar, and music production.
---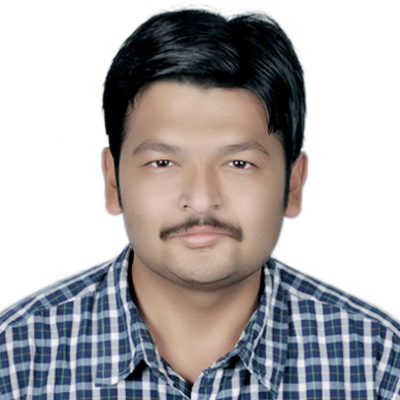 Koushik Nagasubramanian
Research interests: Machine Learning, Data Analytics and Image Processing applications in Agriculture.

I am currently a Masters student and joined Dr. Baskar Ganapathysubramanian's group in August 2016. I received my undergraduate degree (B.Tech.) in Electronics and Communication Engineering from RNSIT, Bangalore, India in 2015. After that, I worked at Nubesol Technologies, Bangalore for almost seven months on Satellite Image Processing.
---
Alumni
Post Doc

| | | | |
| --- | --- | --- | --- |
| | Name | | Currently at |
| 1 | Olga Wodo | | Associate Professor, SUNY – Buffalo |
| 2 | Mirka Deza | | Assistant Teaching Professor, Iowa State |
| 3 | Robert Dyja | | Faculty, Politechnika Częstochowska, Poland |
| 4 | Pengfei Du | | Unknown |
| 5 | Ananth Tennati | | Researcher, Mullard Space Science Laboratory, University College London |
PhD
| | | | |
| --- | --- | --- | --- |
| | Name (co-advisor name) | Graduating Year | Current (or last known) position |
| 22 | Sivaranjani Devarakonda (Pranav Shotriya) | 2021 | Corning |
| 21 | Makrand Khanwale (James Rossmanith) | 2021 | Ali Mani Group, Stanford |
| 20 | Sungu Kim (Robbyn Anand) | 2021 | Sindy Tang Group, Stanford |
| 19 | Niraj Kunwar (Kristen Cetin) | 2020 | ORNL |
| 18 | Travis Ramsey | 2020 | ADNOC group |
| 17 | Vahid Mirnezami | 2020 | Bayer Corp |
| 16 | Ramin Noruzi | 2019 | John Deere Company |
| 15 | Aditya Kommasojula | 2019 | Mathworks Inc |
| 14 | Himanshu Sharma | 2019 | PNNL |
| 13 | Balaji Pokuri | 2018 | Iowa State University |
| 12 | Joshua Mineroff (Adarsh Krishnamurthy) | 2018 | Domino Data Lab |
| 11 | Songzhe Xu | 2018 | Shangai University |
| 10 | Adedotun Akintayo (Soumik Sarkar) | 2017 | Intel Corp |
| 9 | Spencer Pfeifer | 2017 | Rand Corp |
| 8 | Daniel Stoecklein | 2017 | Rose Hulman Institute of Technology |
| 7 | Ryan Gebhart (Sumit Choudhary) | 2016 | Micron |
| 6 | Anthony Fontanini | 2016 | NREL |
| 5 | Minhua Long (Ross Morrow) | 2016 | EPRI |
| 4 | Qiang Guo | 2014 | NGC Transmission |
| 3 | Yu Xie | 2014 | Microsoft, Inc. |
| 2 | Harikrishna Kodali | 2013 | CD Adapco |
| 1 | Sai Kiranmayee Samudrala | 2013 | Delta Airlines |
Masters
| | | | |
| --- | --- | --- | --- |
| | Name | Graduating Year | Currently at |
| 12 | Sangeet Balakrishnan | 2020 | U Maryland |
| 11 | Badrinath Balasubramanian | 2019 | SACMI |
| 10 | Alec Lofquist | 2018 | Affirm Inc |
| 9 | Vikas Chawla | 2016 | LinkedIn |
| 8 | Nigel Lee | 2016 | Baylor College of Medicine |
| 7 | Hiep Tran | 2016 | Meza Engineering |
| 6 | Hsiang (Marcus) Naik | 2016 | TNG Digital Sdn Bhd |
| 5 | Kahniatta Pr'Out | 2016 | Northrop Grumman |
| 4 | Lucas Mutti | 2014 | Facilities Engineer, Des Moines City |
| 3 | Sameer Jape (Jon Wickert) | 2011 | Staff, Argonne National Laboratory |
| 2 | Robert Jaeger | 2011 | Instructor, Turing School of Software & Design |
| 1 | David Busch | 2011 | Instructor, Iowa Central Community College |
Summer Undergraduate Researchers
| | | |
| --- | --- | --- |
| Name | Year | From |
| Doug Grosser | 2011 | University of California at San Diego |
| Keith Nehring | 2011 | Iowa State University |
| Ismael Dondasse | 2011 | Georgia Institute of Technology |
| Kahni O'Prout | 2010 | Iowa State University |
| Blair Knutson | 2010 | Iowa State University |