Mechanical Engineering Learning Teams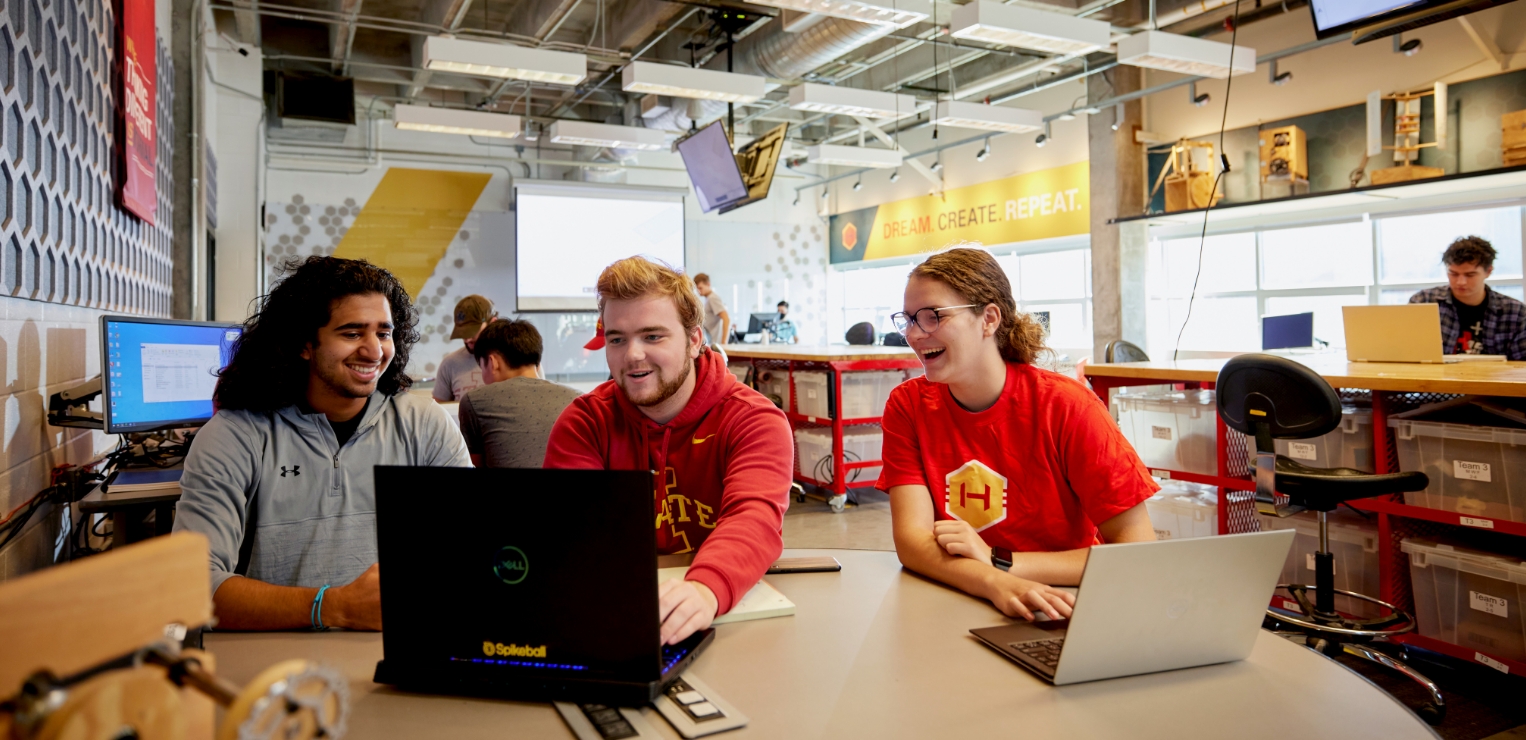 Teamwork makes the dream work
The College of Engineering offers nearly 20 different learning communities to meet the individual needs of incoming, transfer and current engineering students in all majors. The Mechanical Engineering Learning Teams (MELTS) learning community brings mechanical engineering students from diverse backgrounds together to create a social support network with ME peers.
These course-based learning communities composed of men, women and students of color help you make great networking connections, find study groups, make new friends you'll likely have for the rest of your life.
Learning community participants have the opportunity to build social and academic You'll enroll in a set of required courses and team up with other mechanical engineering students. One of the required linked courses is ME 190, a seminar course led by a peer mentor. Our peer mentors are academically successful upper-class students in the mechanical engineering curriculum. You'll also have opportunities to interact with ME faculty, staff, and upper-level mechanical engineering students.
Design Olympics
MELTS hosts hands-on activities and events for their students each year, including a Design Olympics event in the fall that encourages collaboration, competition, and communication. More than 250 students compete in the design competition that helps establish a sense of community within ME while improving students' problem-solving skills, teamwork skills and ability to network and connect with other students.
MELTS has organized a wide variety of design challenges over the years, including creating rubber band cars, Rube Goldberg machines, duct tape backpacks and self-propelled catapults.Each group earns points for design, cost efficiency and performance. The group that earns the most points is announced the winner of the competition.
Activities in the program include:
Introduction to Iowa State and ME resources
Academic success strategies, including study days
Course registration and other curricular information
Design competitions
Industry panels and other career preparation information
Social activities
MELTs is a full-year program, allowing students to participate in the linked courses in the fall, and programming activities in the spring.
To learn more about Iowa State University's Learning Community program, check out the information at the Iowa State University Learning Communities website
Advising Appointments
---
Forms
---
Student Resources