Iowa State University is home to hundreds of student organizations and clubs.  There are clubs for every interest, whether it be a hobby or a professional subject.  Below are some student organizations in the field of Mechanical Engineering.  Additional College of Engineering organizations can be found here. To explore other organizations at Iowa State, visit http://sodb.stuorg.iastate.edu/.
American Society of Heating, Refrigeration, and Air Conditioning Engineers

---
American Society of Mechanical Engineers

Since its founding in 1880 the American Society of Mechanical Engineers (ASME) has strived to be the premier worldwide organization for promoting the art, science, and practice of mechanical engineering. Today ASME is comprised of over 125,000 members from around the globe, making up over 400 sections and student sections including Iowa State University's. The society serves engineering professionals, students, and educators alike.
The Iowa State University section of ASME is completely student run. It provides student members with the opportunities to grow beyond the classroom. The section has many activities throughout the academic year that are geared towards extended learning. These include industry sponsored meetings, professional discussions, and design contests.
Company reps frequently visit the regularly scheduled general meetings and Friday After Class (FAC) social events to meet members and talk about their company.
Members: 30
Contact: asmepresident@iastate.edu
Adviser: Xinwei Wang
---
American Nuclear Society Student Section


The ISU Student Section of American Nuclear Society is an organization in which members are encouraged to freely discuss nuclear science and its applications. Activities include discussions, site visits to facilities that utilize nuclear technology, and presentations from academia and industry. While ISU ANS is innately focused on physics and engineering, the club is open to all majors as the nuclear science field is highly interdisciplinary. The American Nuclear Society Club was the precursor to the now Iowa State University Student Section of the American Nuclear Society.
---
Engineers Without Borders

Engineers Without Borders-USA was officially incorporated in the United States in 2002, by Professor Bernard Amadei, of the University of Colorado. The organization strives to help meet the basic needs and improve livelihoods of people in developing communities worldwide. Today, with 300 chapters in the United States, EWB has helped touch the lives of over a million people through its projects on water, renewable energy, sanitation and more.
EWB at Iowa State University was founded in September of 2008. In little over a year, the organization had grown to over 50 students, in engineering and other fields of study. It focuses on creating community partnerships, as well as training internationally responsible students. EWB-ISU wants to give its members the opportunity to experience new cultures, while applying their knowledge to help those in need.
Members: 14
Contact: ewb-info@iastate.edu
Adviser: Michael Martin
---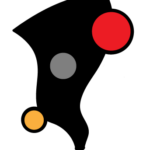 Cyclone Space Mining is a multidisciplinary student organization that designs and builds a lunar robot to compete in the annual NASA Robotic Mining Competition. Students from all majors and backgrounds are encouraged to join.
Members: 55
Contact: molnarp@iastate.edu
Adviser: Jim Heise
---
National Society of Black Engineers

Promotes engineering, science, technology, and mathematics related curricula to all students, especially underrepresented minorities.  Helps to retain minorities in Sciences.
Members: 15
Contact: nsbe@iastate.edu
Adviser: Lequetia Ancar
---
Pi Tau Sigma

Members: 50
Contact: jcclauss@iastate.edu
Adviser: Jonathan Claussen
---
Society of Automotive Engineers

Every year, the organization designs, builds, markets and races mini Formula and Baja vehicles. SAE also has many opportunities to attend national automotive trade shows, listen to technical speakers about new developments in the automotive field, and provide many career opportunities to dedicated members.
Members: 72
Advisers: Greg Luecke
---
Society of Hispanic Professional Engineers

Members: 18
Contact: shpe.maes@gmail.com
Adviser: Laura Centeno-Diaz
---
Society of Manufacturing Engineers

A mixture of Industrial Technology Majors, Engineering Majors, and anyone else who is interested. We participate in plant tours, projects, and are active with our senior chapter.
Members: 13
Contact: sme@iastate.edu
Adviser: Joseph Vanstrom
---
Society of Women Engineers

Stimulate women to achieve full potential in careers as engineers and leaders by hosting meetings – Development, Leadership, Diversity, Education, Resources, Visibility.
Members: 151
Contact: isuswepresident@gmail.com
Advisers: Jennifer O'Donnell, Johna Wolfe
---
Team PrISUm

Team PrISUm is a multidisciplinary student organization that designs, builds, and races solar powered electric vehicles. We encourage students from all majors and backgrounds to join and help us build and race this innovative vehicle. The team is divided into three main divisions, Electrical, Mechanical and Business that each carry out a core function of the team.
Members: 37
Contact: solarcar@prisum.org
Advisers: David Ringholz, Emmanuel Agba, James Hill
---
Tau Beta Pi

The national engineering honor society, Tau Beta Pi, was founded at Lehigh University in 1885 by Dr. Edward Higginson Williams Jr. to honor exemplary character as undergraduates in engineering and high achievement in the field of engineering. The Iowa Alpha Chapter of Tau Beta Pi was founded on December 20, 1907 and has since initiated more than 6,000 members.
Members: 20
Contact: tbp-cabinet@iastate.edu
Advisers: Amy Kaleita-Forbes, James Hill
---
Women in Mechanical Engineering